---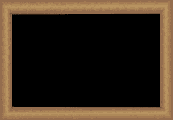 Hi! Welcome to first grade!
I am very happy to be a Collier bee!

This begins my third year at Collier after teaching first grade for ten years at E.R. Dickson, where I once taught with Ms. Shropshire. I am truly excited about the vision that she has for Collier Elementary! As always, I am really excited about our first grade team and the year that lies ahead!
I am the proud mom of two fabulous boys. I have a freshman at Baker and a fourth grader at Bright Beginnings this year. I am sad to say that this will be the first time in eight years that one of my boys will not be coming to school with me each day.
I enjoy photography and the many adventures that come with having two very energetic and adventurous boys. We fished in as many, varied, and unusual places we could find this summer! I am also a St. Jude Runner. The last four years I have participated in the Memphis to Mobile Run, which is a relay to raise money for St. Jude Children's Research Hospital in Memphis, Tennessee. I have raised over $13,000 for this worthy cause!
I am a graduate of the University of South Alabama with a B.S. in Elementary and Early Childhood Education and a M.Ed. in Early Childhood Education. This begins my 17th year teaching. I began teaching at Mobile Christian School, where I taught kindergarten for three years. This is my fifteenth year teaching first grade for the Mobile County Public School System. I was born in New Jersey but have lived most of my life in Mobile, where I attended Baker Elementary and graduated from Baker High School.